Avoid FINRA Compliance Risks
with AI Tools for Marketing
Meet regulatory and compliance standards with our advanced AI technology for risk detection.
When it comes to compliance reviews, let Saifr be your copilot
Our solutions help financial services firms of all sizes efficiently create and approve more compliant marketing materials.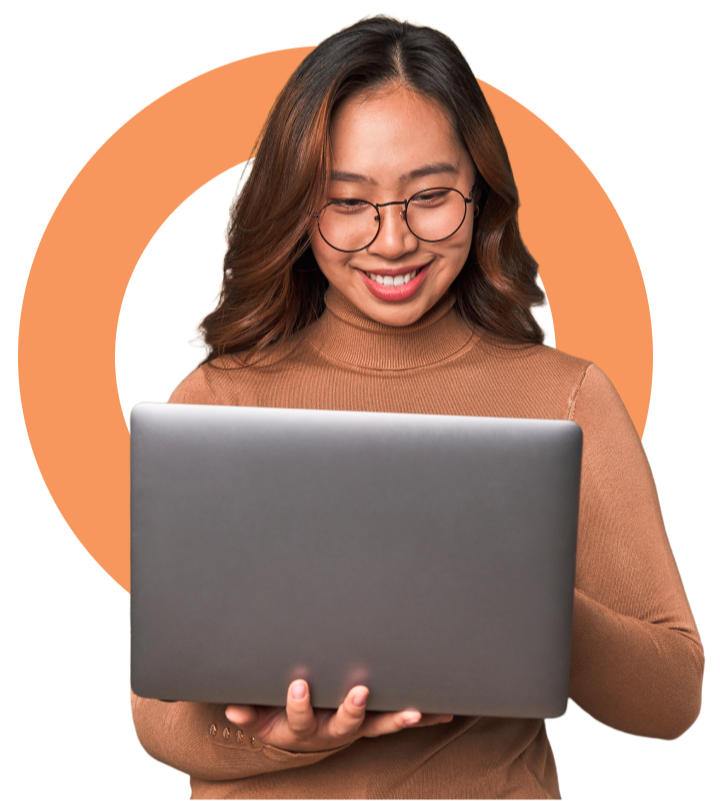 Broker-dealers
Registered investment advisors
Asset managers
Simplify marketing compliance from start to finish
Our financial services compliance software solutions help you:
Take control of marketing compliance early on
Streamline the compliance process with software add-ins or a collaborative workflow tool
Minimize rounds of compliance review for marketing content
Discover the right financial compliance software for you
What can Saifr's AI do for you?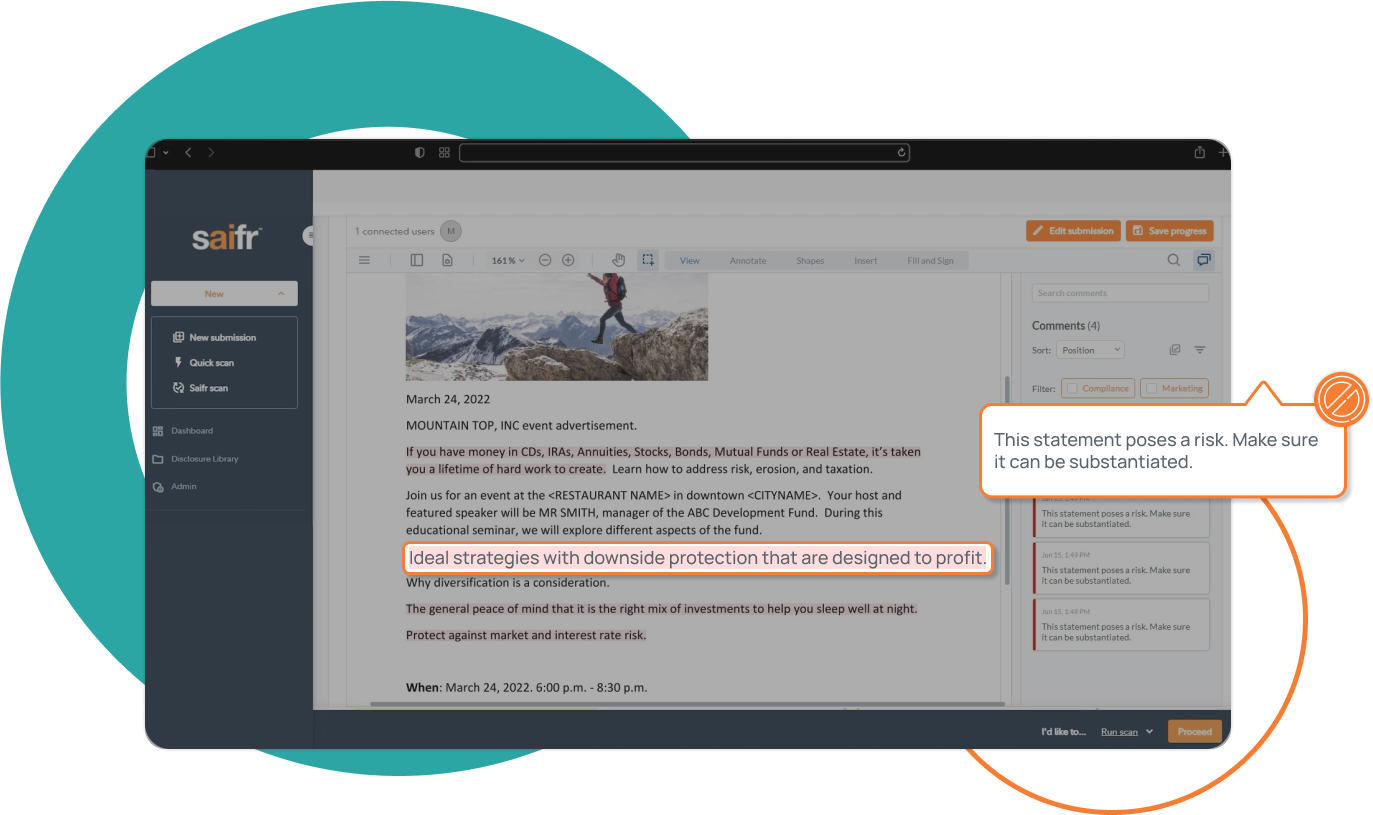 Highlight potential compliance risks at the beginning
Explain why content was flagged as a possible regulatory violation
Propose less-risky alternative phrasing
Suggest disclosures that may be needed
Why do compliance reviewers love Saifr?