Avoid FINRA Compliance Risks
with AI Tools for Marketing
Meet regulatory and compliance standards with our advanced AI technology for risk detection.
Saifr's AI can ease your compliance challenges
Let Saifr handle the rote, repetitive compliance tasks so you can focus on more important initiatives. Here's what our compliance solutions can do for you.
Safeguard against compliance risk by having AI act as another set of eyes expertly reviewing text, images, audio, and video.
Alleviate review fatigue by uncovering risks early and reducing rounds of review with marketing and content creators.
Include the correct disclosures from your firm's repository.
Streamline auditing with robust tracking and reporting, and file directly with regulators.
Flags potential financial compliance risks in text, images, audio, and videos
Explains why flagged content may be risky
Proposes less-risky alternative phrasing
Suggests disclosures that may be needed
Accelerates and simplifies video reviews with intelligent video transcription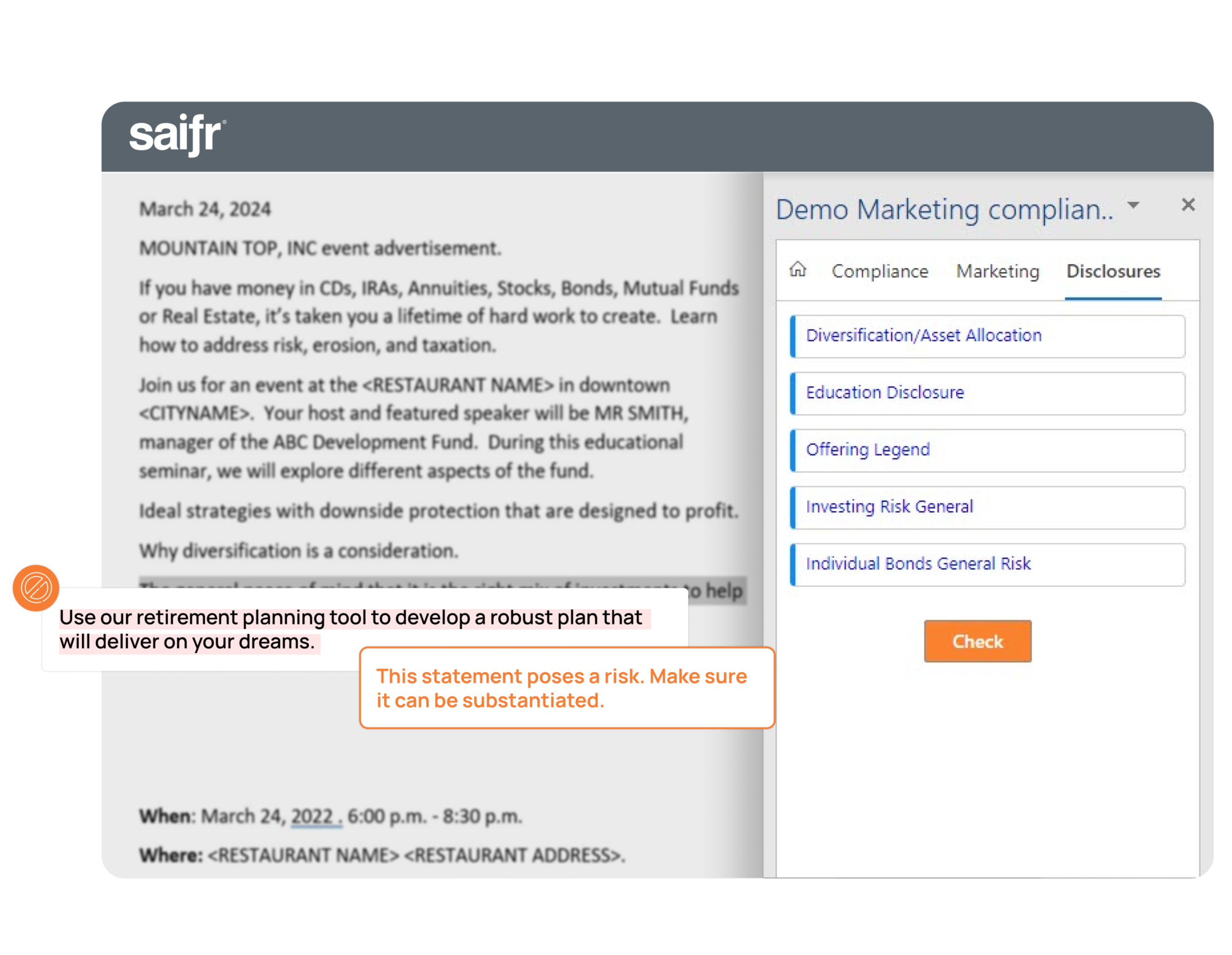 Why do compliance reviewers love Saifr?
We're not the only ones who love Saifr