Compliance resources
Find everything you need to streamline the compliance review process using Saifr's innovative AI technology.
Compliance highlights
Take a look at some of our most recent compliance resources, including product demonstrations, videos, and case studies.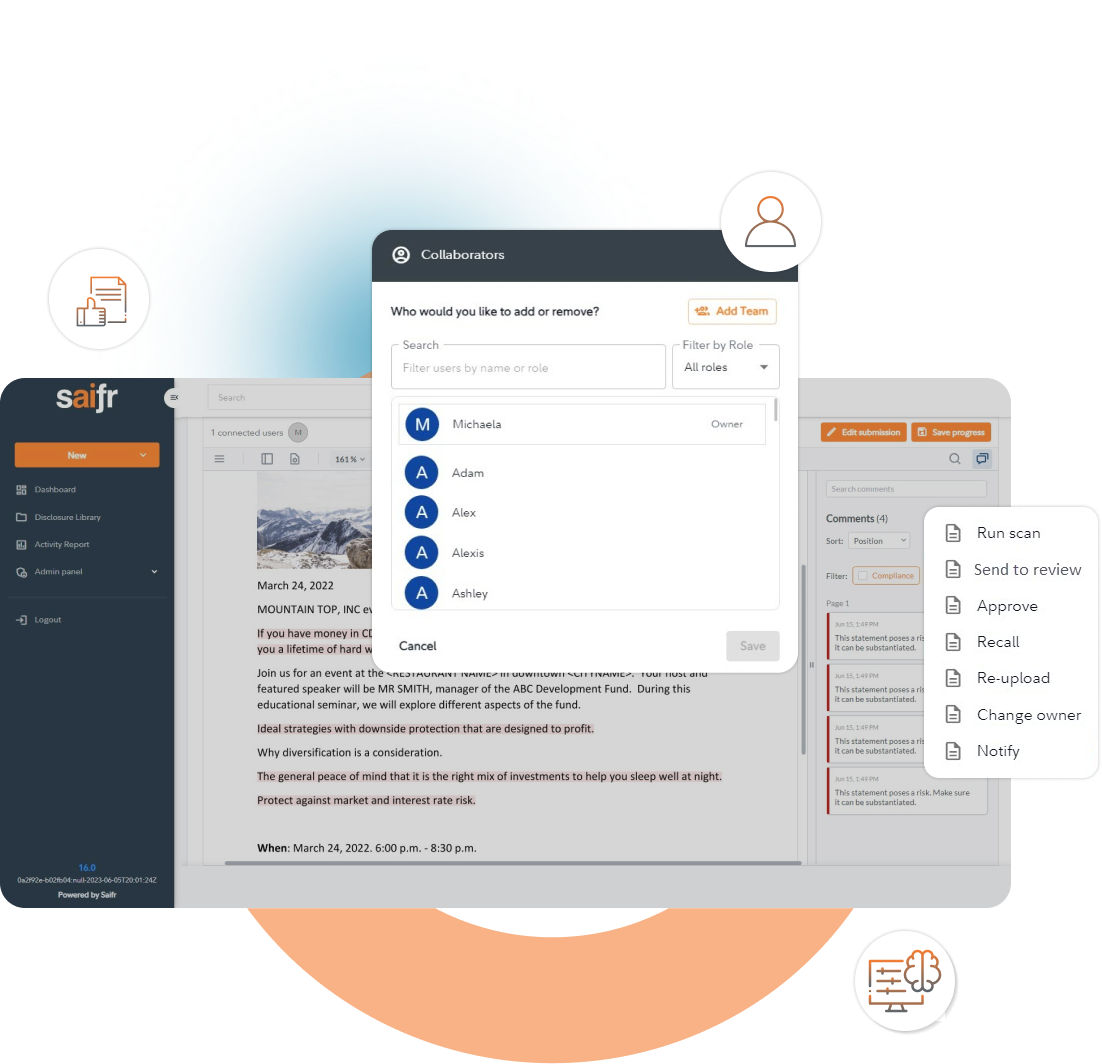 The perfect reasonable accommodation: The untapped potential of AI
A personal story of how artificial intelligence can help serve as a reasonable workplace accommodation for a blind person.
SaifrReview demo
Learn how SaifrReview helps create compliant content.
Saifr overview
Saifr's models, accessed via SaifrReview, Add-in, or API, "understand" content and help highlight potential brand guideline issues and regulatory compliance risks in text, images, and video.
We're here to help
Explore our insights on AI, compliance, finance, tech, and human-computer partnerships.
Simplify compliance reviews with Saifr
We're here to help make compliance reviews easy using our proprietary AI technology. Quickly identify potential compliance risks within your marketing content and input generated suggestions to meet regulatory compliance standards.
We are here to help
Get started now with Saifr's solutions for marketing compliance.