Speed up compliant content creation with Al add-ins
Integrate tools
Embed Saifr into software you already use

Run compliance scans with the click of a button
Boost efficiency
Save rounds of reviews with AI flagging common, recurring compliance errors

Develop content that more accurately targets your market
Upskill staff
Leverage AI as your "compliance coach" to de-risk language

Reinforce evolving compliance standards
How SaifrScan works:
Click the add-in button to run a Saifr scan of text or image
What Saifr's AI does:
Highlights potential compliance risks
Explains why content was flagged
Proposes less-risky alternative phrasing
Suggests disclosures that may be needed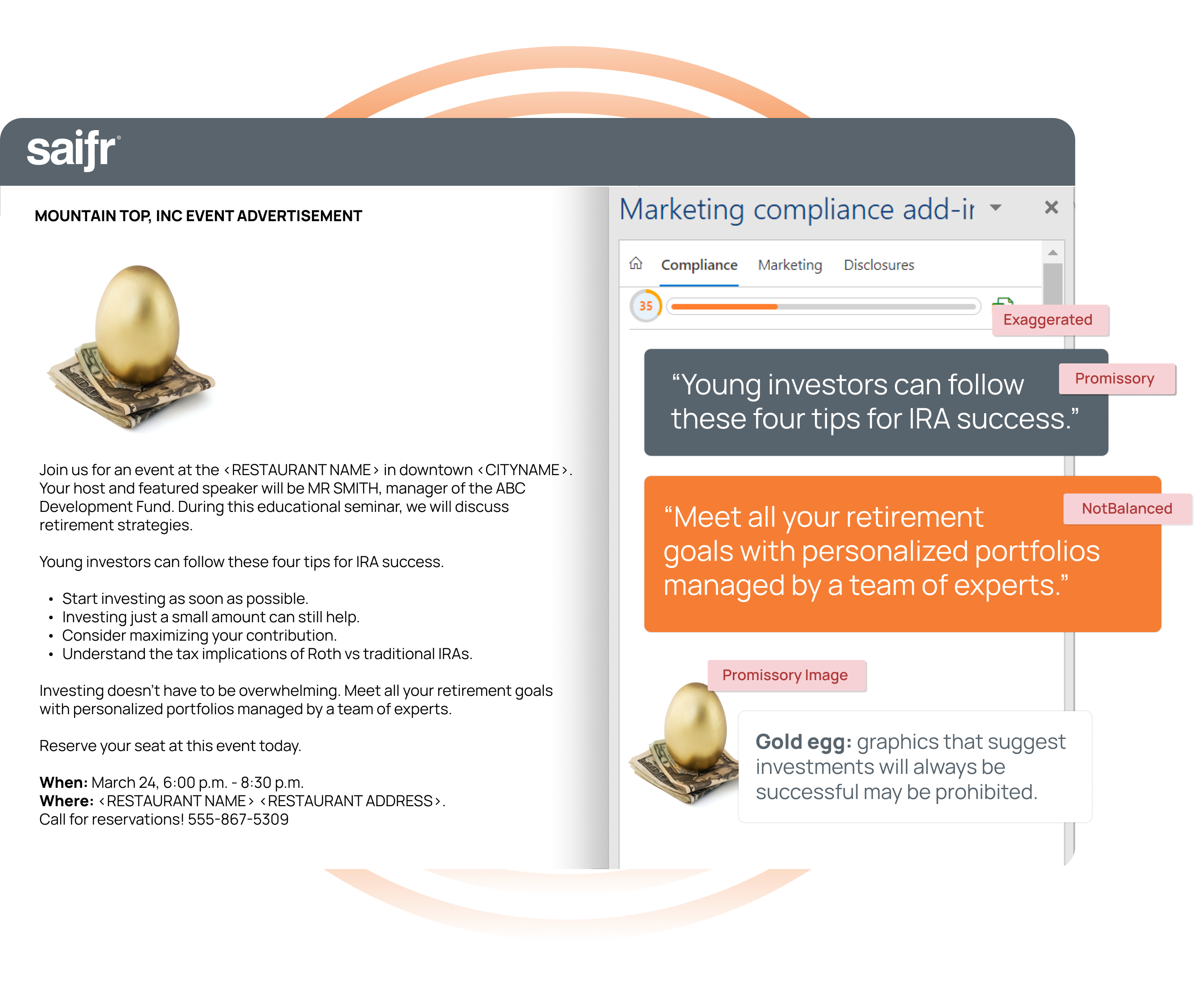 Details and capabilities
SaifrScan meets you where you are via software add-ins, making compliance easier and faster.
Create more compliant content up to 10x faster
with Saifr's help
Find the right compliance solution for your firm.
Vendors A, B, and C represent three of Saifr's competitors providing automated marketing compliance review services. Competitors may provide other services not offered by Saifr. Features confirmed as of December 2023.
License pricing available per user or enterprise.
For more info, please contact Sales.
We're not the only ones who love Saifr
Need a collaborative workflow tool?
Explore SaifrReview, our enterprise workflow solution.