Supercharge compliant content creation with an AI-powered
collaborative workflow solution
Here's what SaifrReview's compliance solution can help you do:
Streamline teamwork
Centralize content workflow and review in one place
Enable faster feedback between teams with real-time collaboration
Increase productivity
Create cleaner drafts faster for review and approval
Bring more compliant content to market quicker
Mitigate risk
Leverage AI as an extra layer of expert review to reduce legal and brand risk exposure
Ensure your content is more compliant with evolving regulations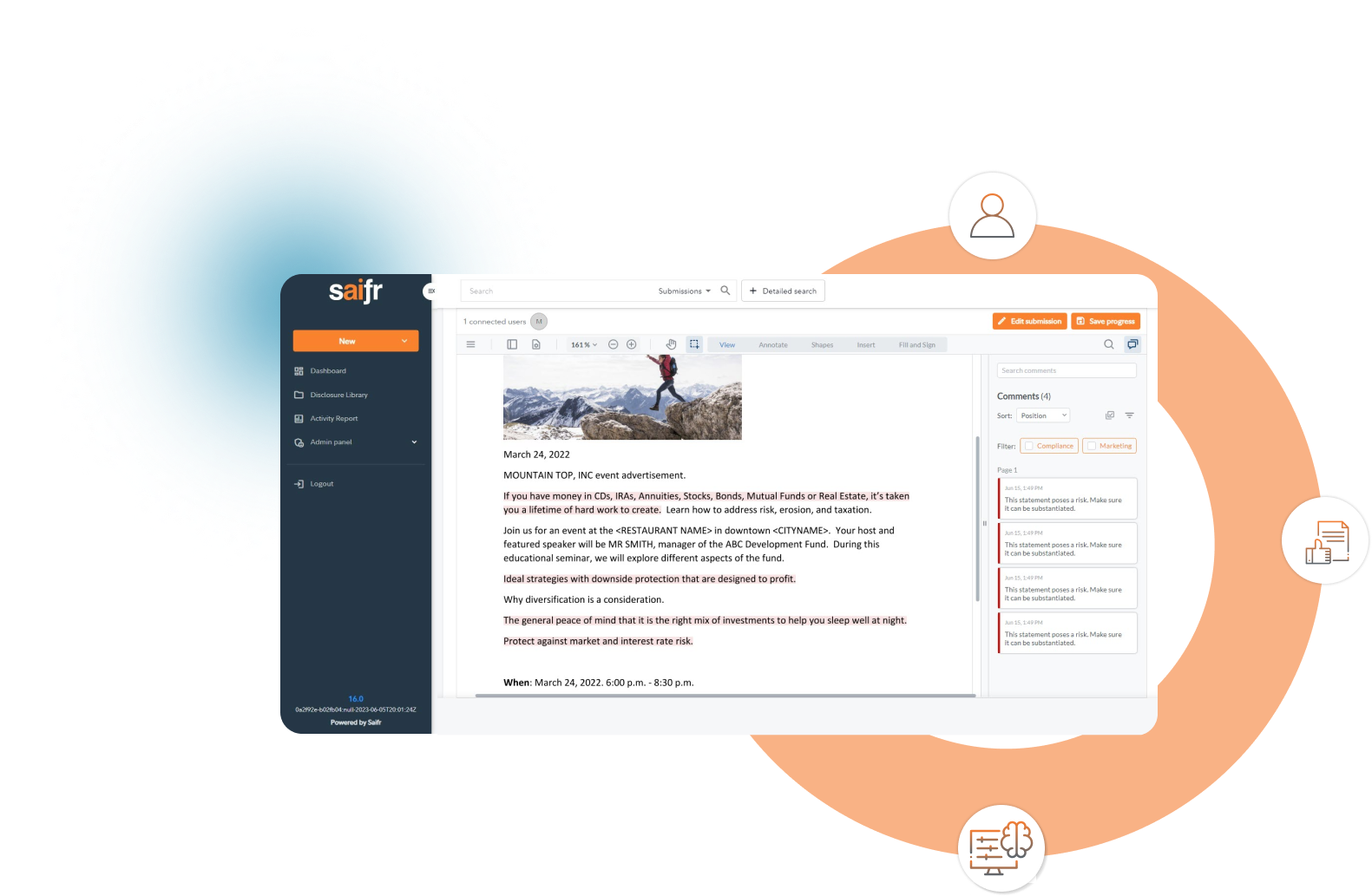 Create more compliant content up to 10x faster
How SaifrReview works:
Upload marketing content: text, video, image, or audio.
Run a Saifr scan to highlight potential compliance risks and see suggested disclosures.
Learn why content was flagged.
Incorporate Saifr's suggested more compliant phrasing.
Add disclosures that Saifr suggests you may need.
Invite stakeholders to comment and edit.
Send to legal/compliance for their signoff.
File with FINRA directly from SaifrReview.
The result?
Fewer rounds of review, faster time to market, and reduced friction between teams.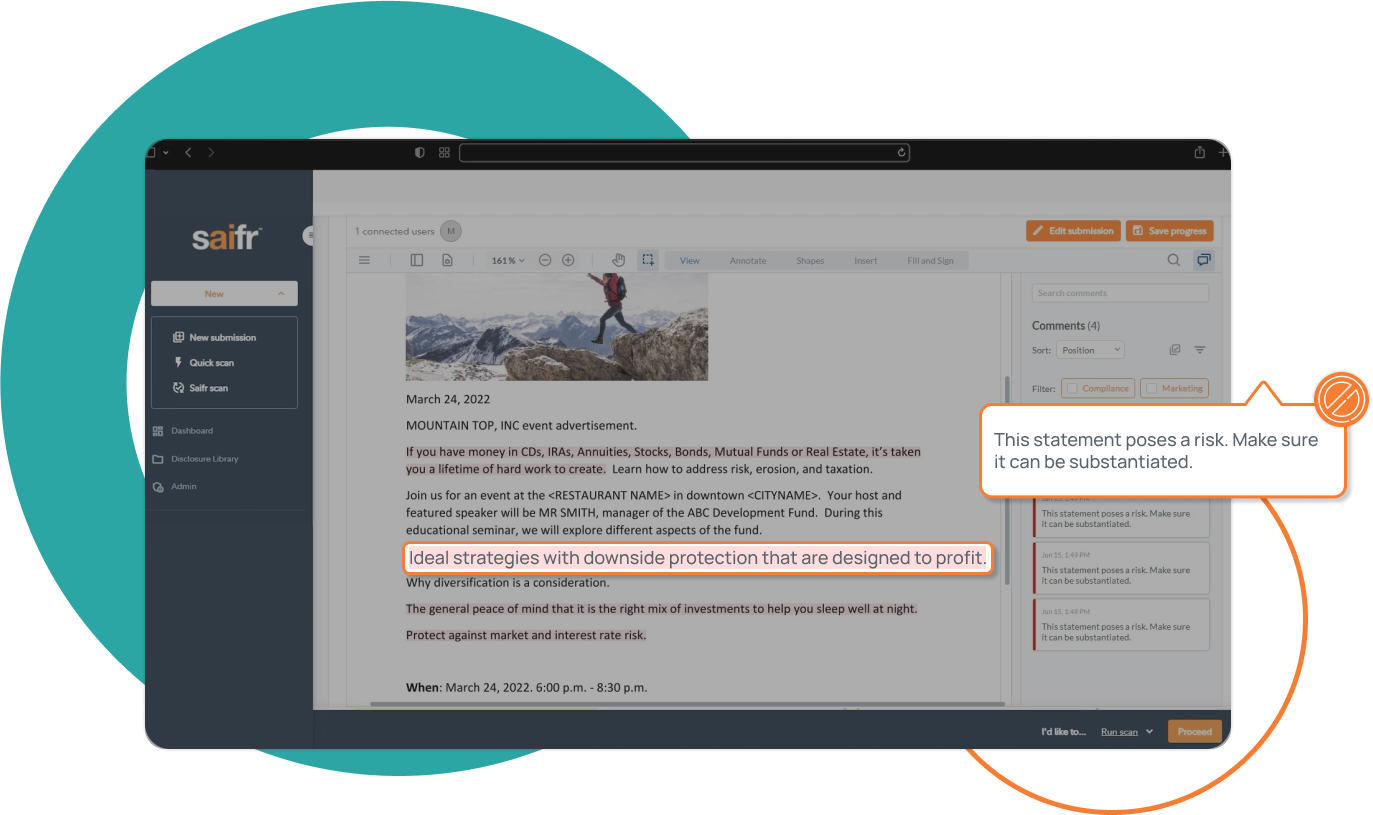 Details and capabilities
What makes SaifrReview a top-notch compliance solution?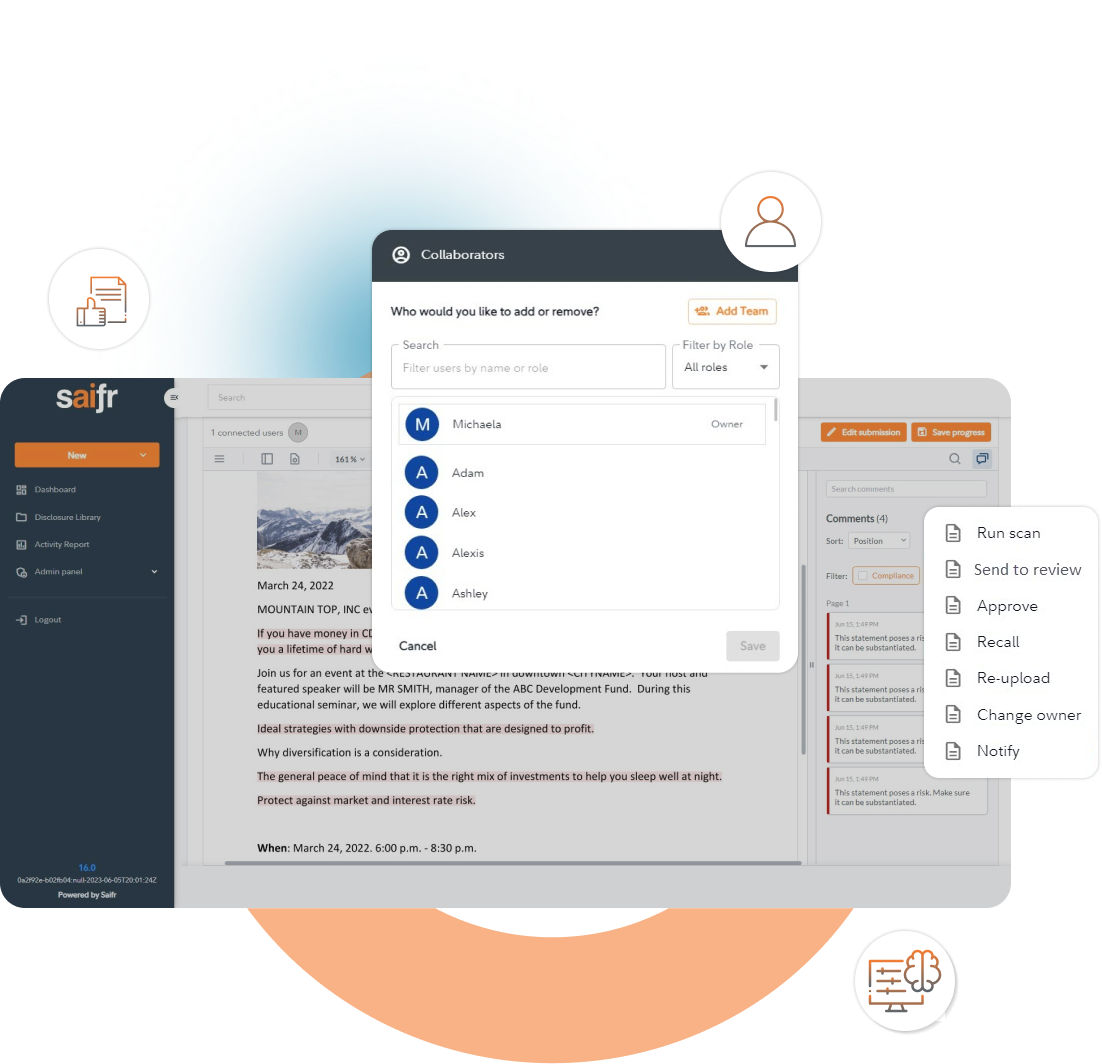 License pricing available via Per User or Enterprise.
For more info, please contact Sales.
See how Saifr stacks up
Find the right compliance solution for your firm.
Vendors A, B, and C represent three of Saifr's competitors providing automated marketing compliance review services. Competitors may provide other services not offered by Saifr. Features confirmed as of December 2023.
License pricing available per user or enterprise.
For more info, please contact Sales.
We're not the only ones who love Saifr
Want Saifr for your existing software?
Explore SaifrScan, our software add-ins solution.